Works over Bluetooth, no USB, no jailbreak required. Looks like I wasn't the only one to discover this!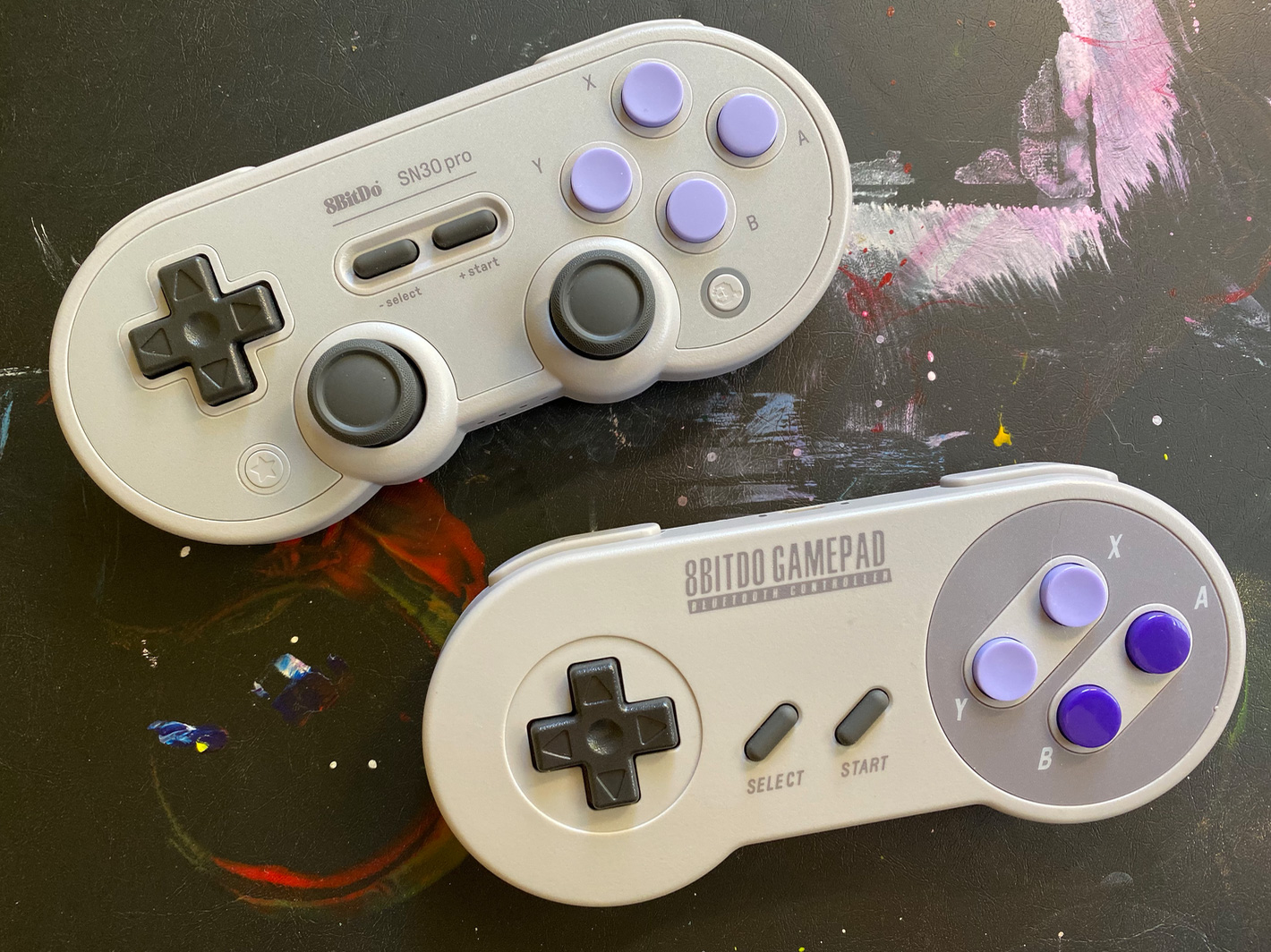 Confirmed working with iOS 13.1+, iPadOS 13.1+ and 8BitDo SN30 (latest firmware v1.40) and SN30 Pro (latest firmware v1.32). Make sure everything is updated first – note the 8BitDo firmware updater is a 32 bit app and doesn't work with MacOS Catalina yet.
(Older versions of the SN30 firmware (3.0 and earlier) used "iCade" to trick the device into thinking it was a keyboard. This also works on iOS 13 but it isn't support by many apps or games.)
On your device, go to Settings > Accessibility > Switch Control > Switches > Bluetooth Devices… (you don't need to turn switch control "on")

On your SN30 or SN30 Pro, hold Start + A to turn it on in MacOS mode

The controller will show up as "Wireless Controller" or "DUALSHOCK 4" depending on your iOS version, tap it, and you're all set!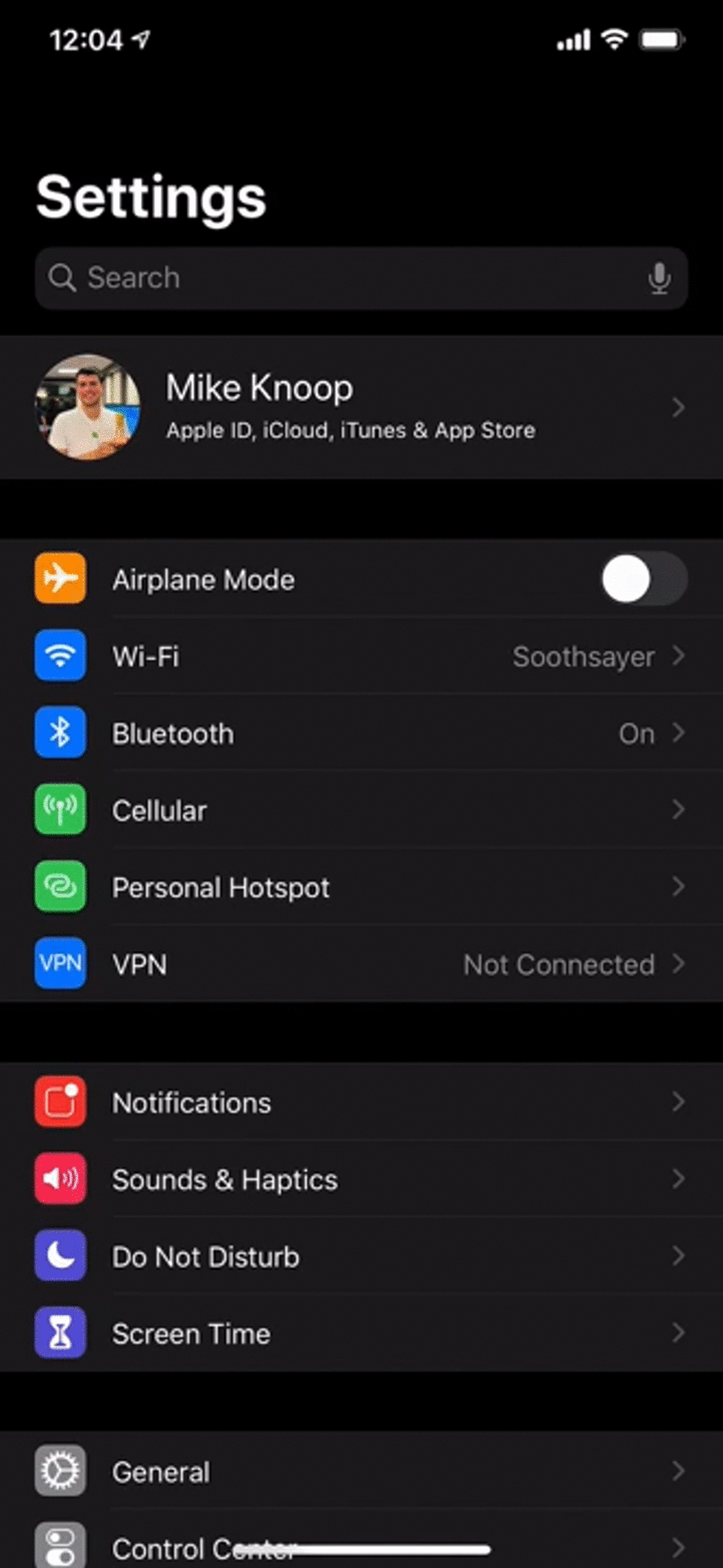 Both controllers work great out of the box with Delta Emulator and several Apple Arcade games I tried.
You can swap a controller beteween devices by repeating the steps above – and after step 2, hold Select for 3 seconds while the controller is on to put it in pairing mode.
Interestingly, you can use the steps above to almost connect a Nintendo Pro Controller. The controller is recognized by iOS and will connect for a split second before disconnecting. This leads me to believe Nintendo should issue a firmware update to the Pro Controller to make it work.
Leave a comment if you've successfully tested other devices below.