I've been an avid Techmeme reader for over a decade. Techmeme is a technology industry news aggregator website that combines human and automated curation to deliver a single "front page" every day. Unfortunately, there's no official native mobile apps so I created one for iOS called Techmemer. Hope you find it useful!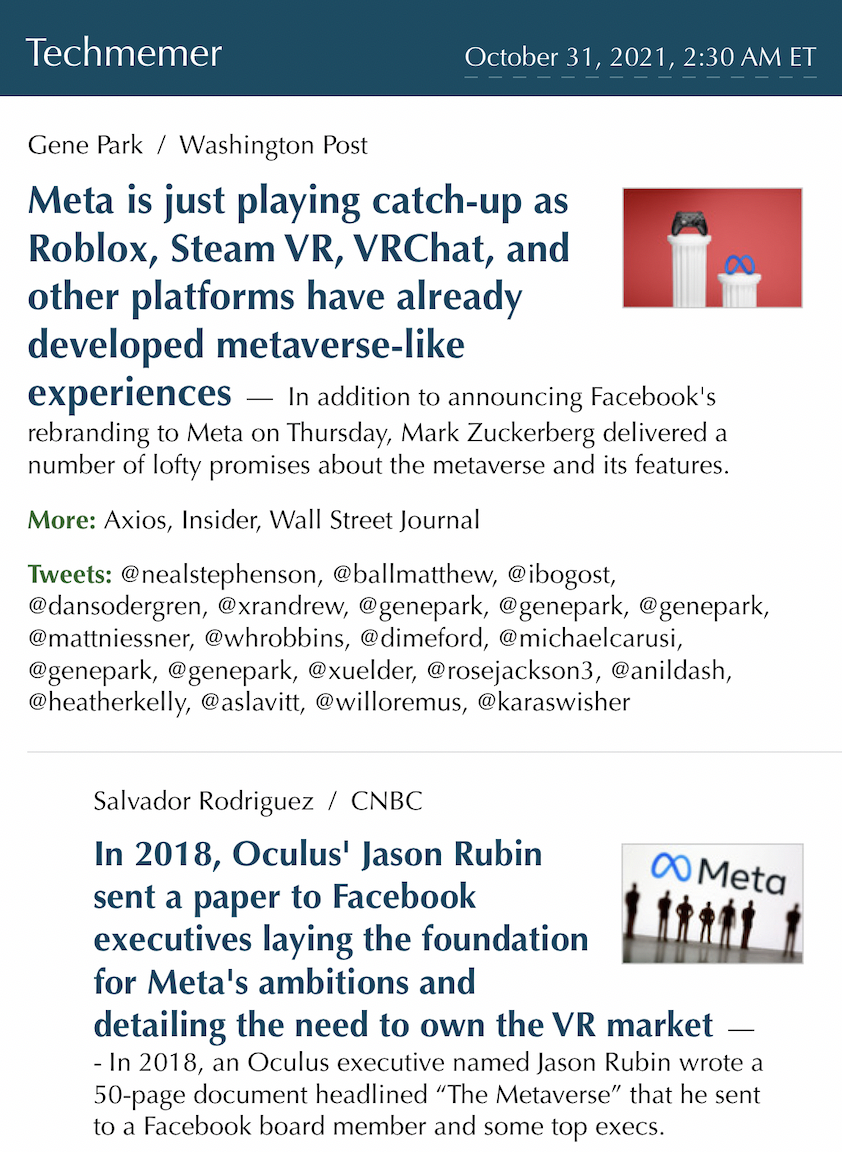 Support
You can contact me using the info on the left.
If you'd like to see more posts like this one, follow me on Twitter!